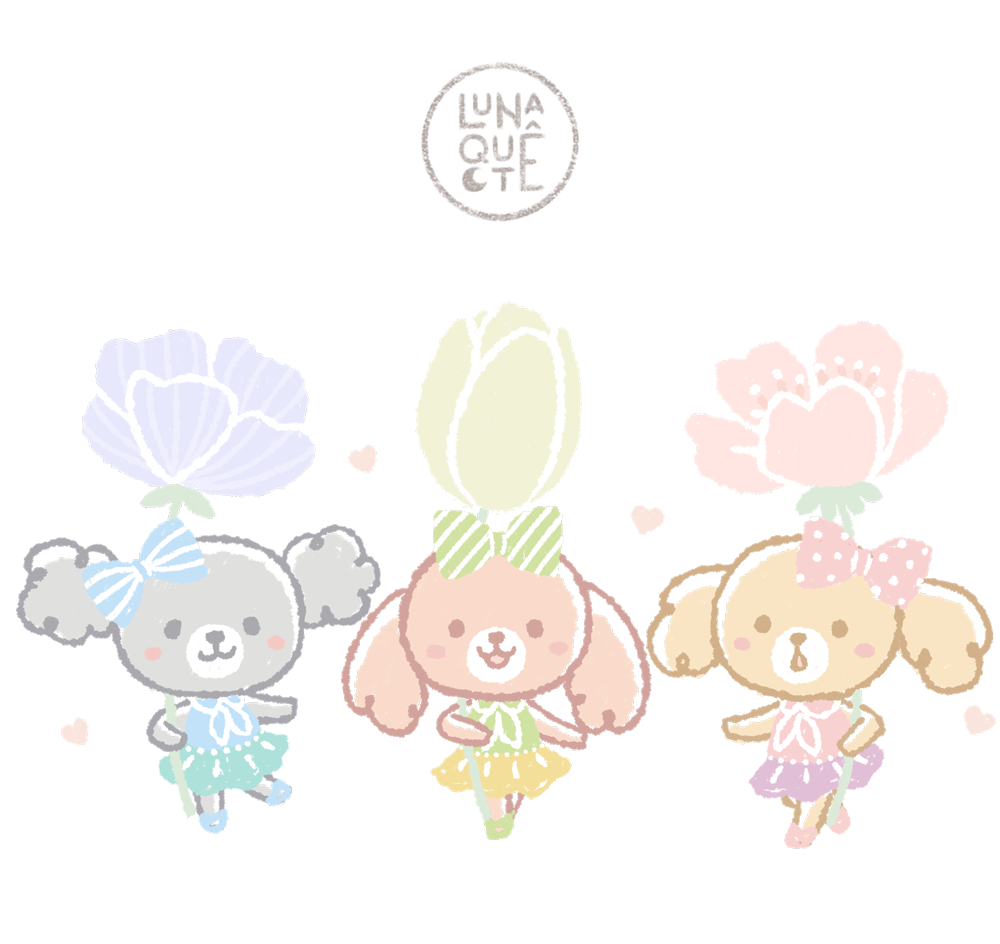 ---
✤ TERMS OF SERVICE ✤
General rules...
Commissions are strictly for personal use. You may print it or use it as a PFP, IG highlight, and post on your social media but you must credit my account @lunaquete.

Depending on the order lineup and my workload, it may take up to 3 weeks to finish the commission (after I receive the reference pic). Please don't rush me. If you need a rush order, notify me in advance and an additional rush fee may apply.

Payment upfront at all times via Paypal or Ko-fi (locals can pay via BCA, DANA or Gopay) and strictly no cancellation/refund policy.

I usually don't do sketch/drafts, so please make sure you love my drawing style before placing any order.

I can only do my art style (simple coloring and chibi). Please don't commission me to emulate a different artists' art style.

If you have any concerns or don't fully love your commission, please do let me know! I'd rather work with you to make it right than leave you with something you're less than happy with.

Revisions made after final files have been approved and sent to you are an additional charge of $5 per revision.
---
Please note that...
I still own the rights of the commissioned artwork(s) and I'm ALLOWED to post commission result to my social media, except if the commissioner not allowed me to (extra charge will apply).

You are NOT ALLOWED to resell the commission result for profit or any commercial use.

You are NOT ALLOWED to claim it as your own artwork NOR alter, change or recolor anything I've designed.
---
I will not draw...
Complex/detailed BG or scenery

Mecha & armor

Furries (Kemonomimi is OK)

NSFW

Gore & violence

Realism
Thank you so much for reading the TOS! ʕ•ᴥ•ʔ Please email/DM me if you have further question(s)
---
✤ PRICE LIST ✤
Icon + Widget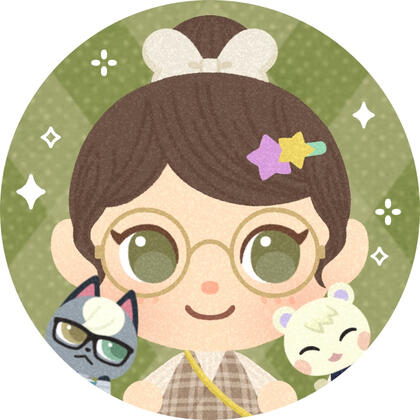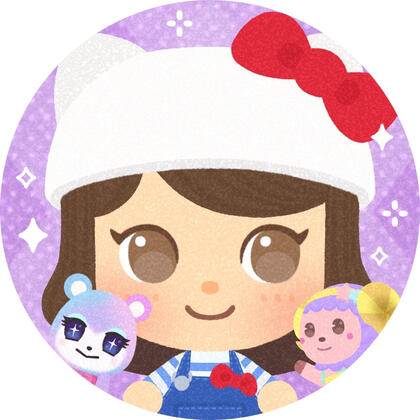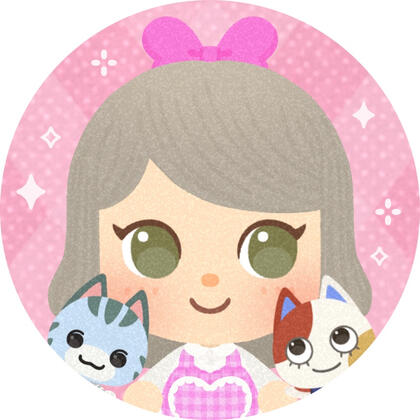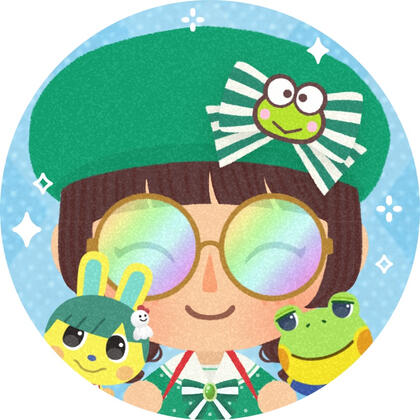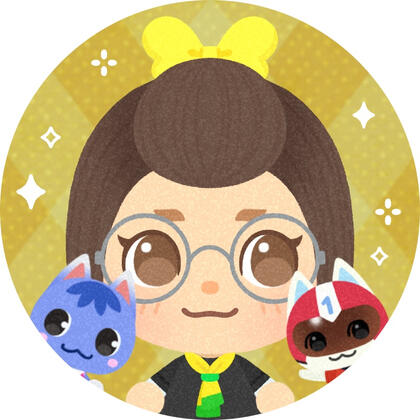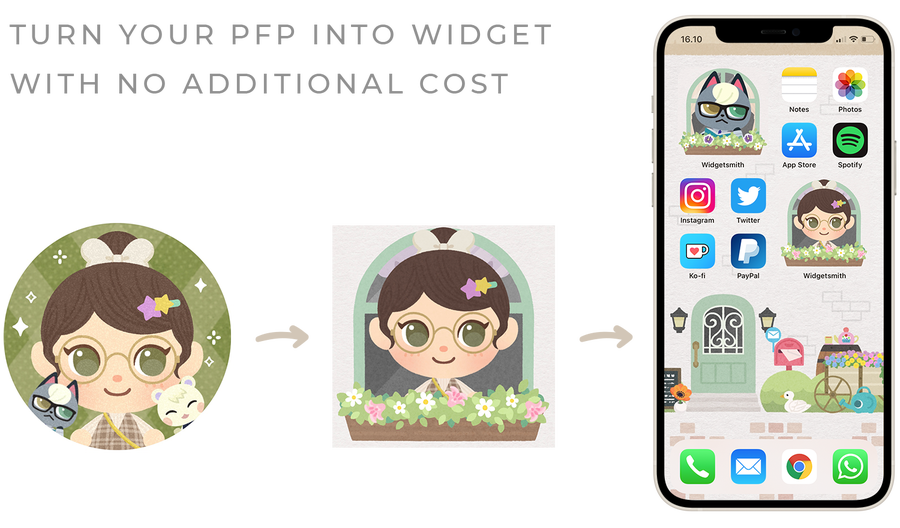 Base price: $10 | 800x800px
Bust-up icon/PFP of your AC resident rep., with a diamond pattern background. Including a widget to be used with my ACNH villager widgets.

Note: The base price doesn't include two villagers. Please use a big ribbon or hat on your character for the best result.
Add-ons
Extra two villagers on the PFP (+$5)
---
Headshot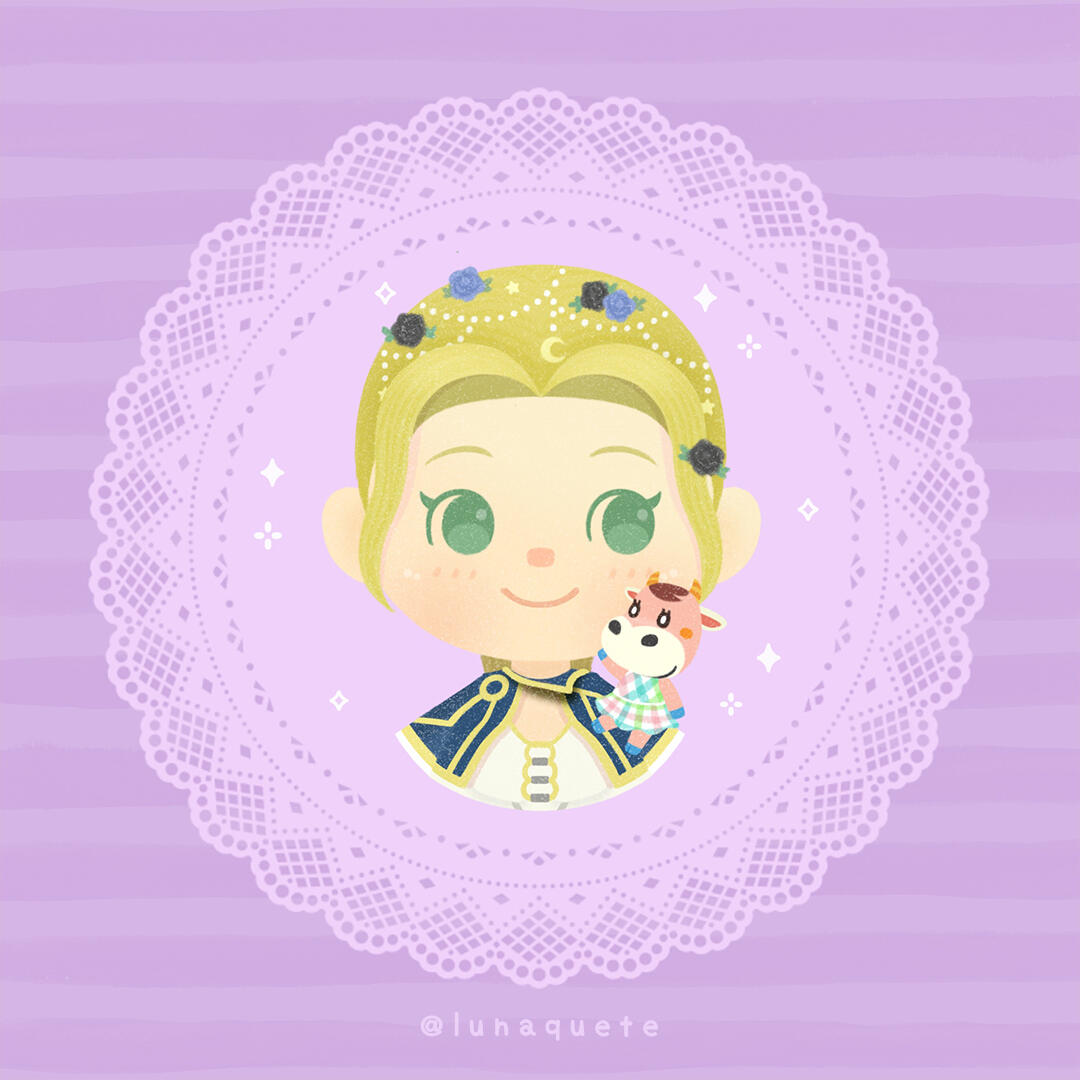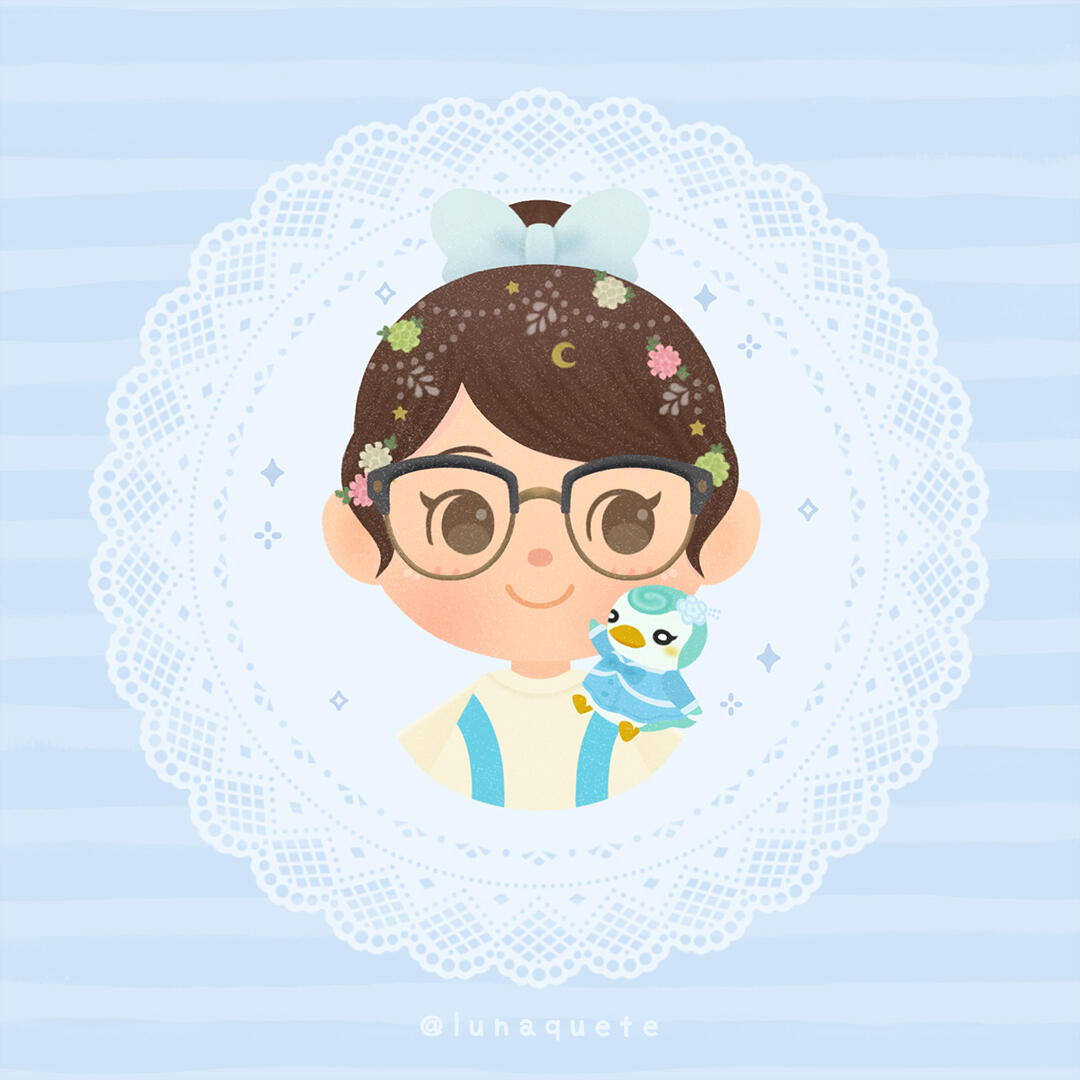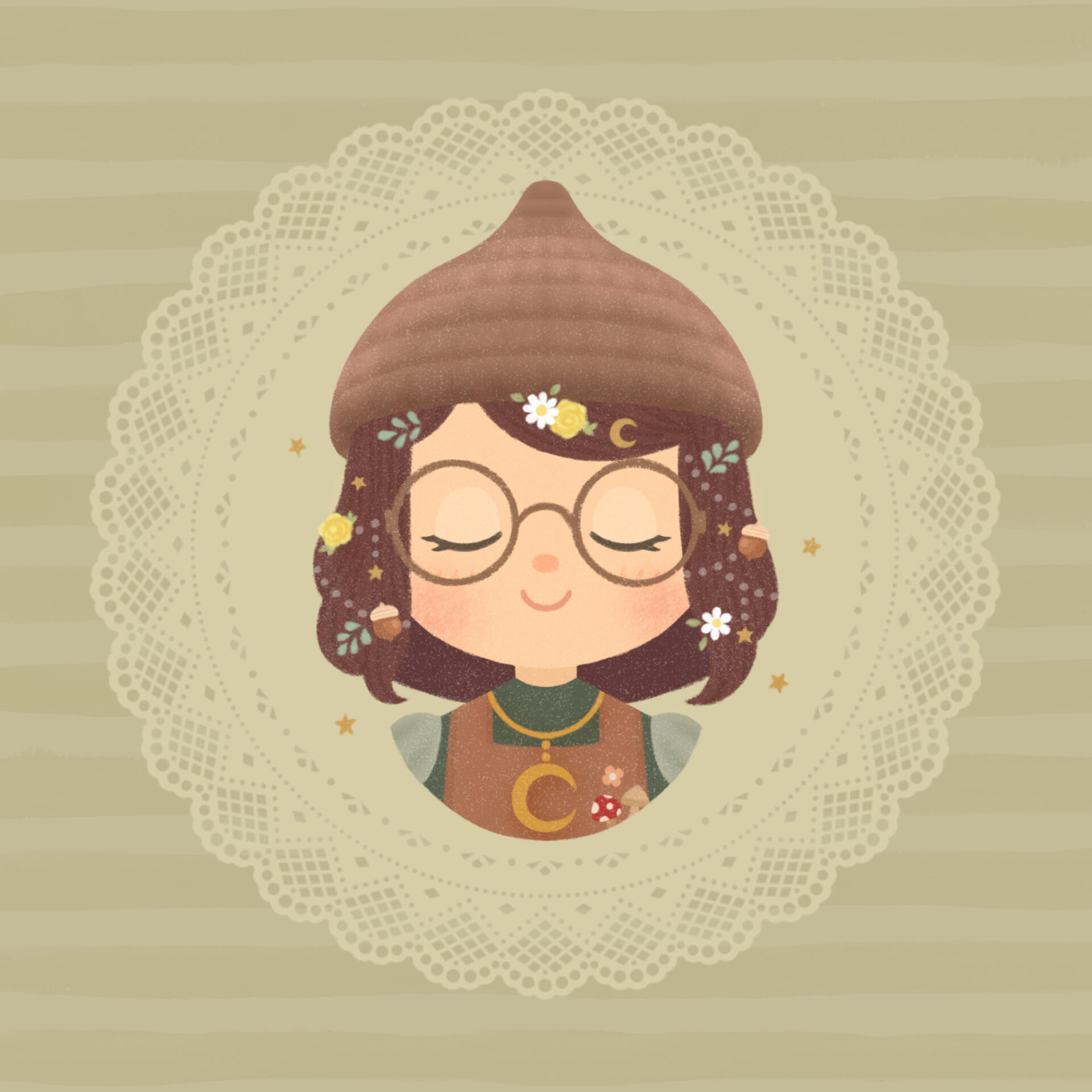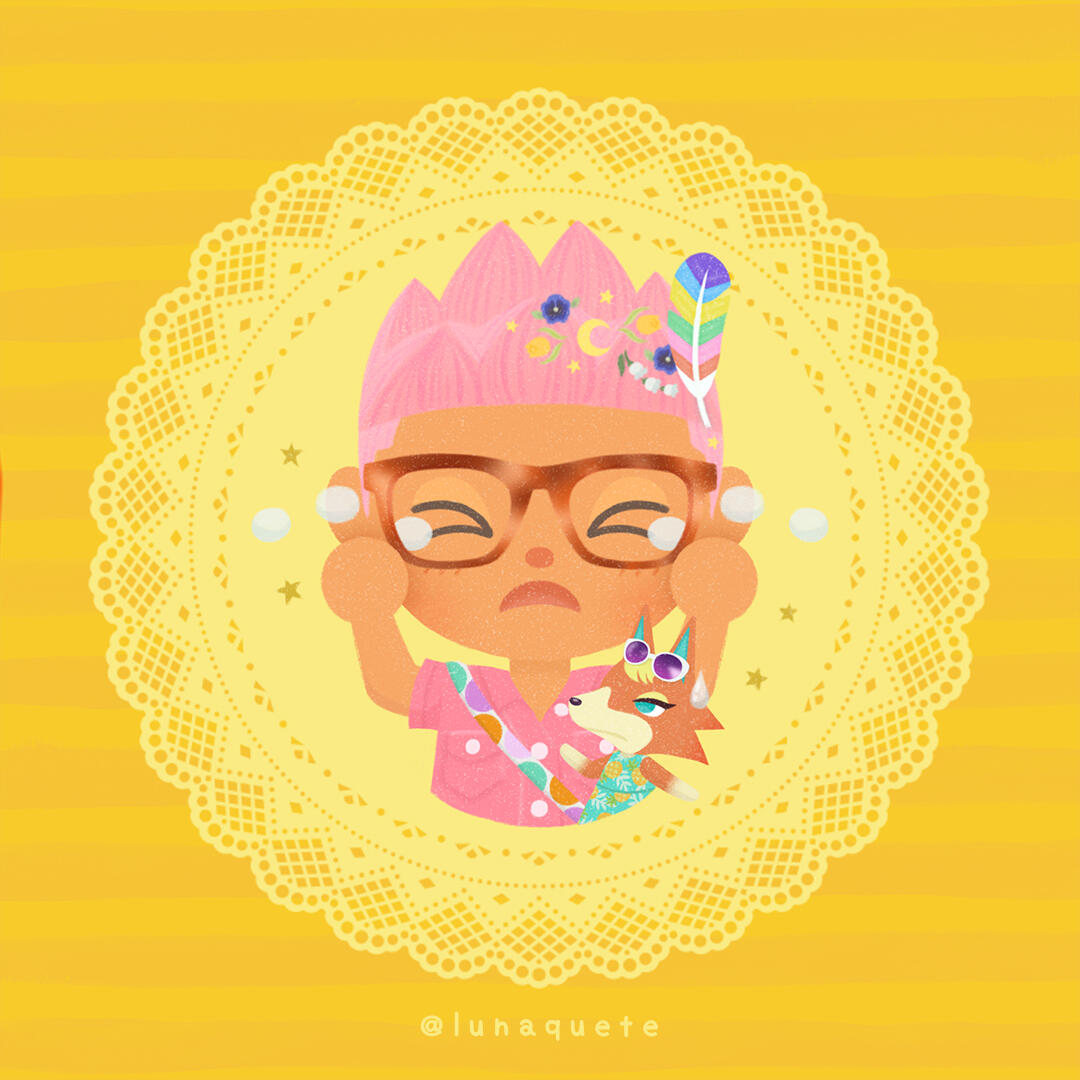 Base price: $15 | 2000x2000px
Bust-up drawing featuring your favorite flowers on the hair, with a doily lace and striped background. Can be ACNH characters, real photos, or persona.
Add-ons
A villager's head on your right shoulder (+$6)

A full body villager sitting on your hat or right shoulder (+$9)

Two villager's heads on your shoulders (+$12)
---
Amiibo Card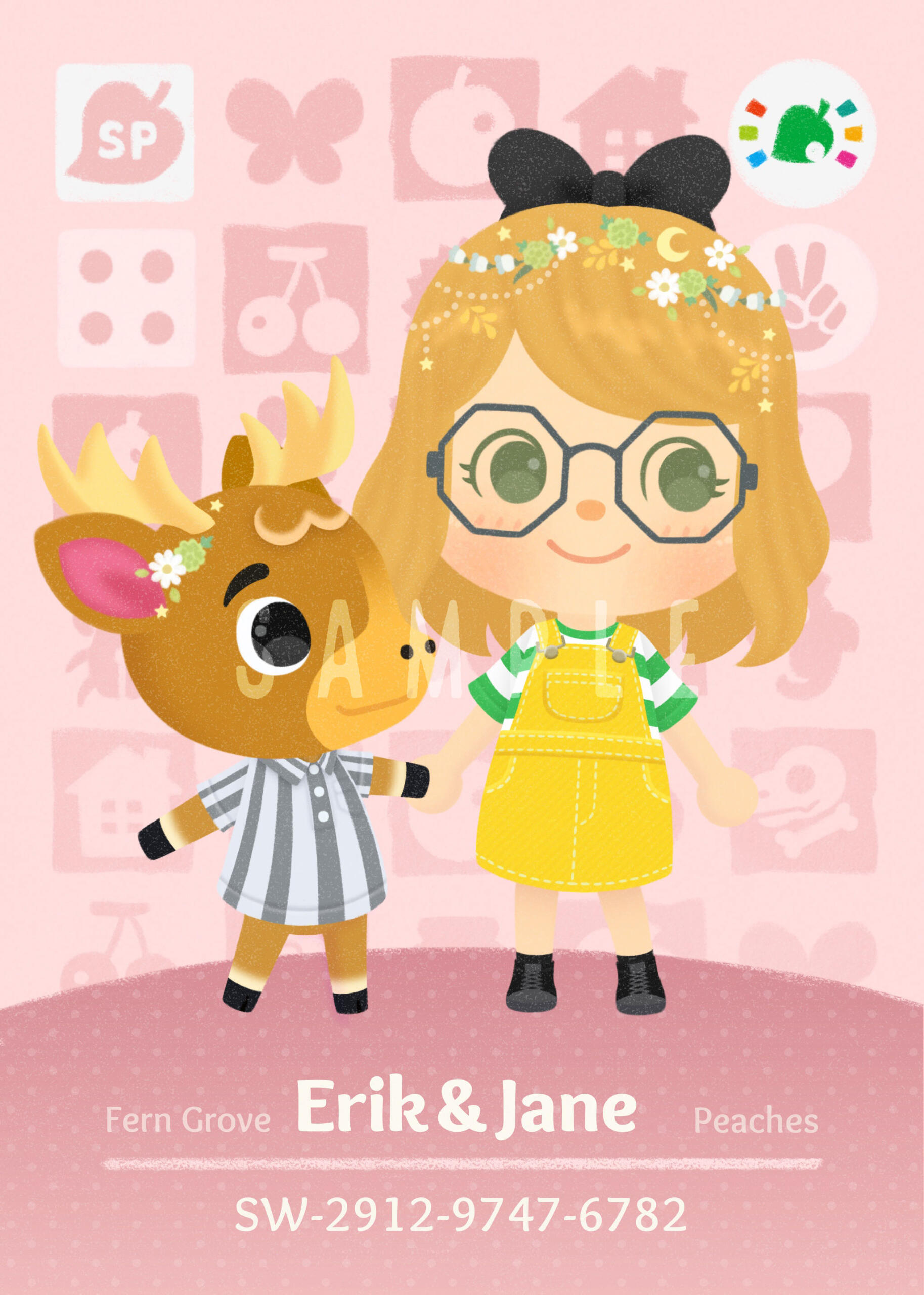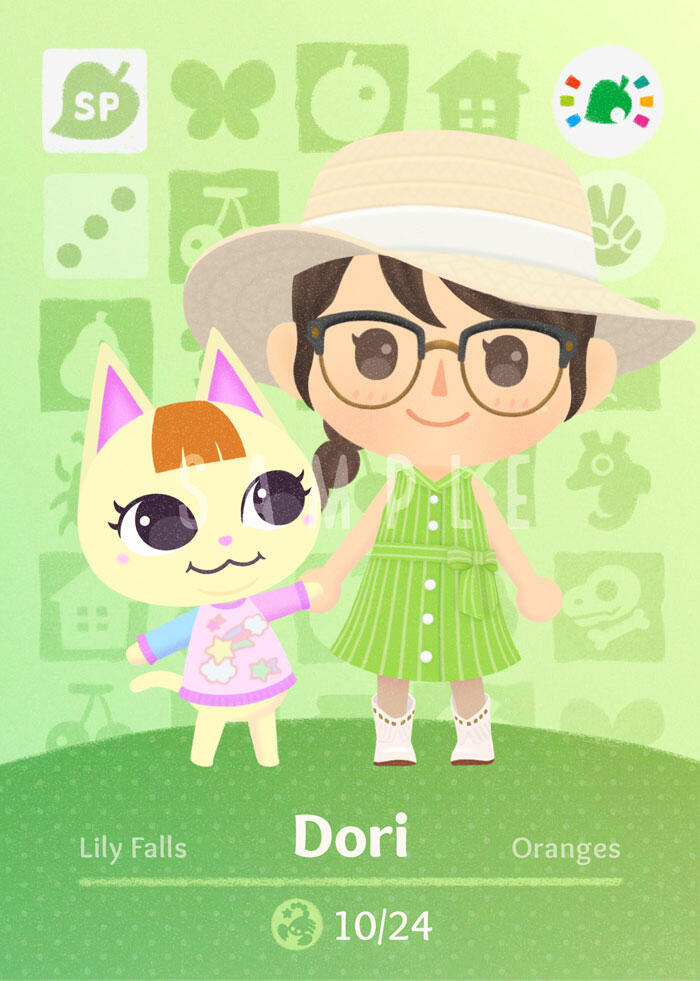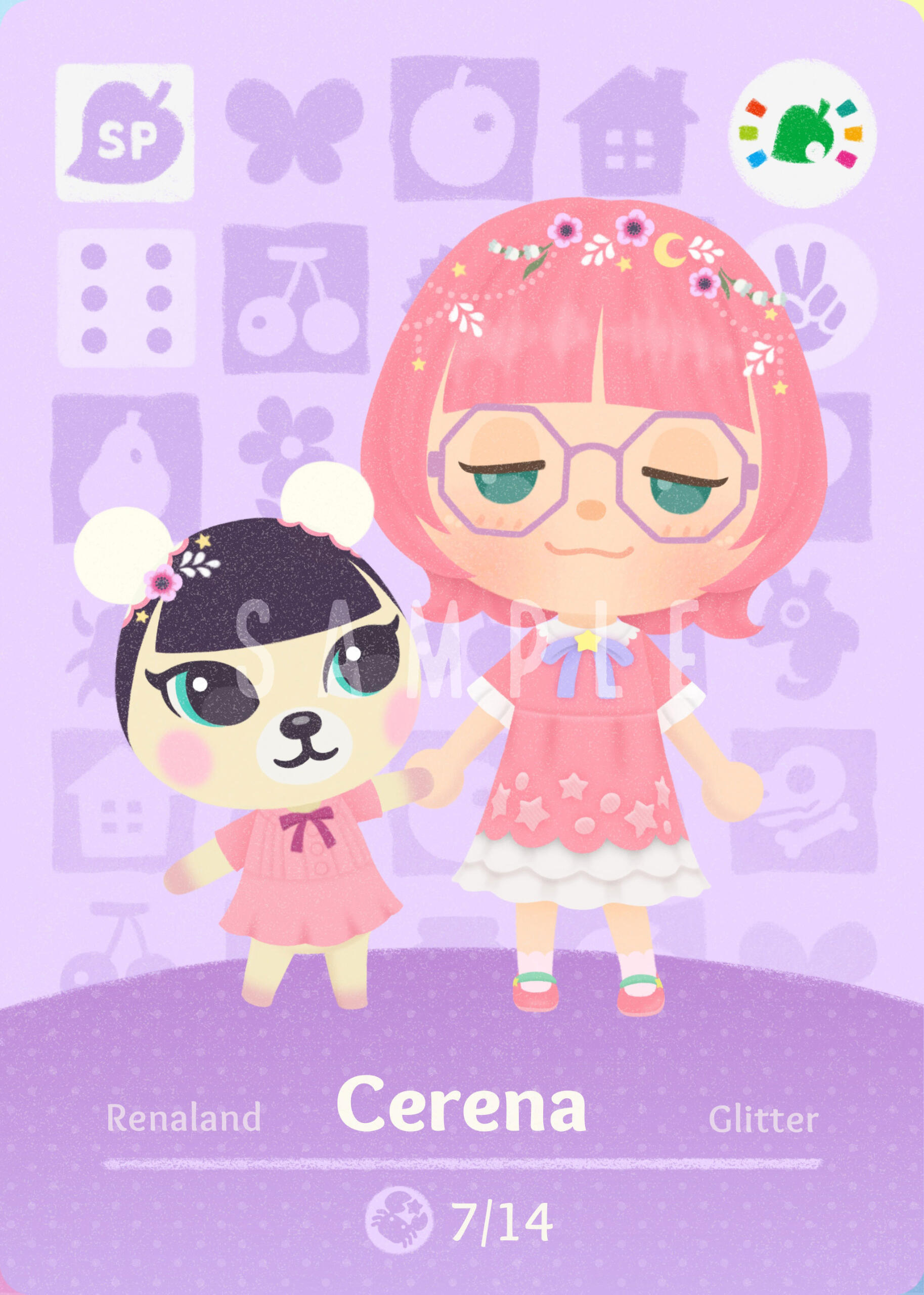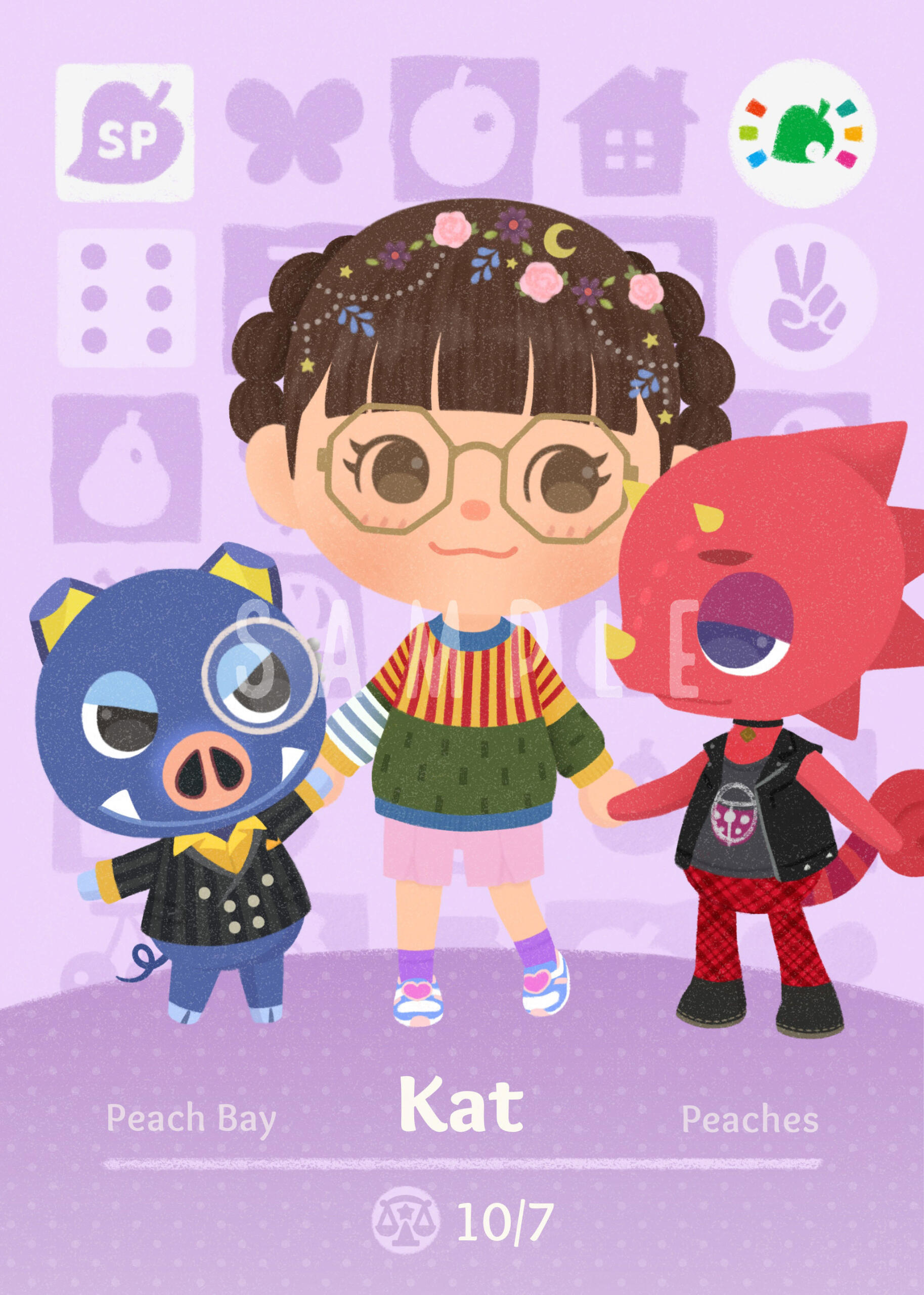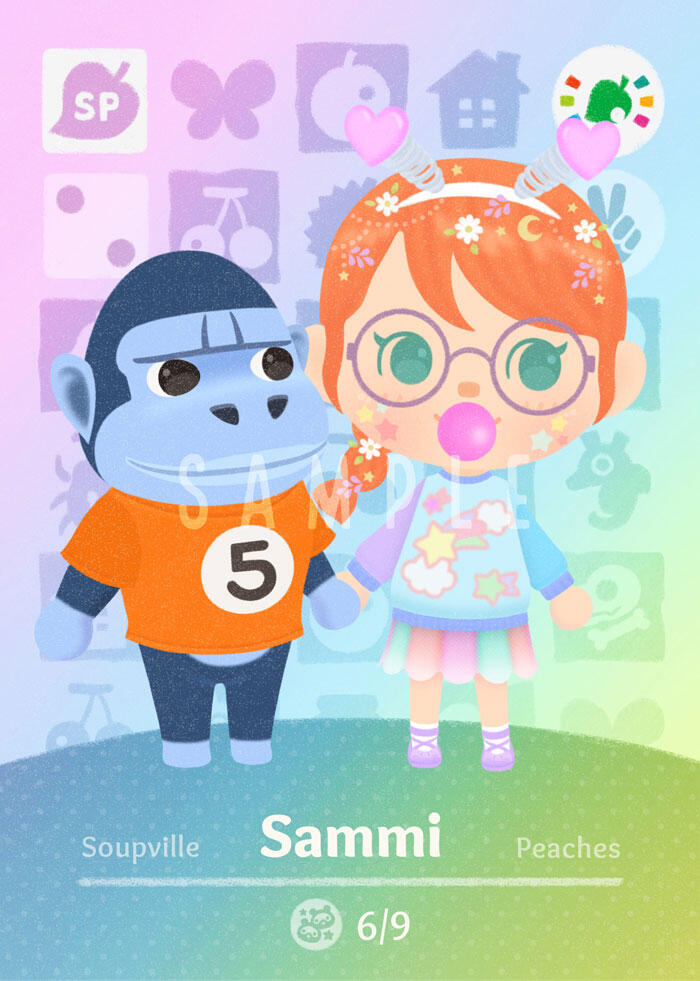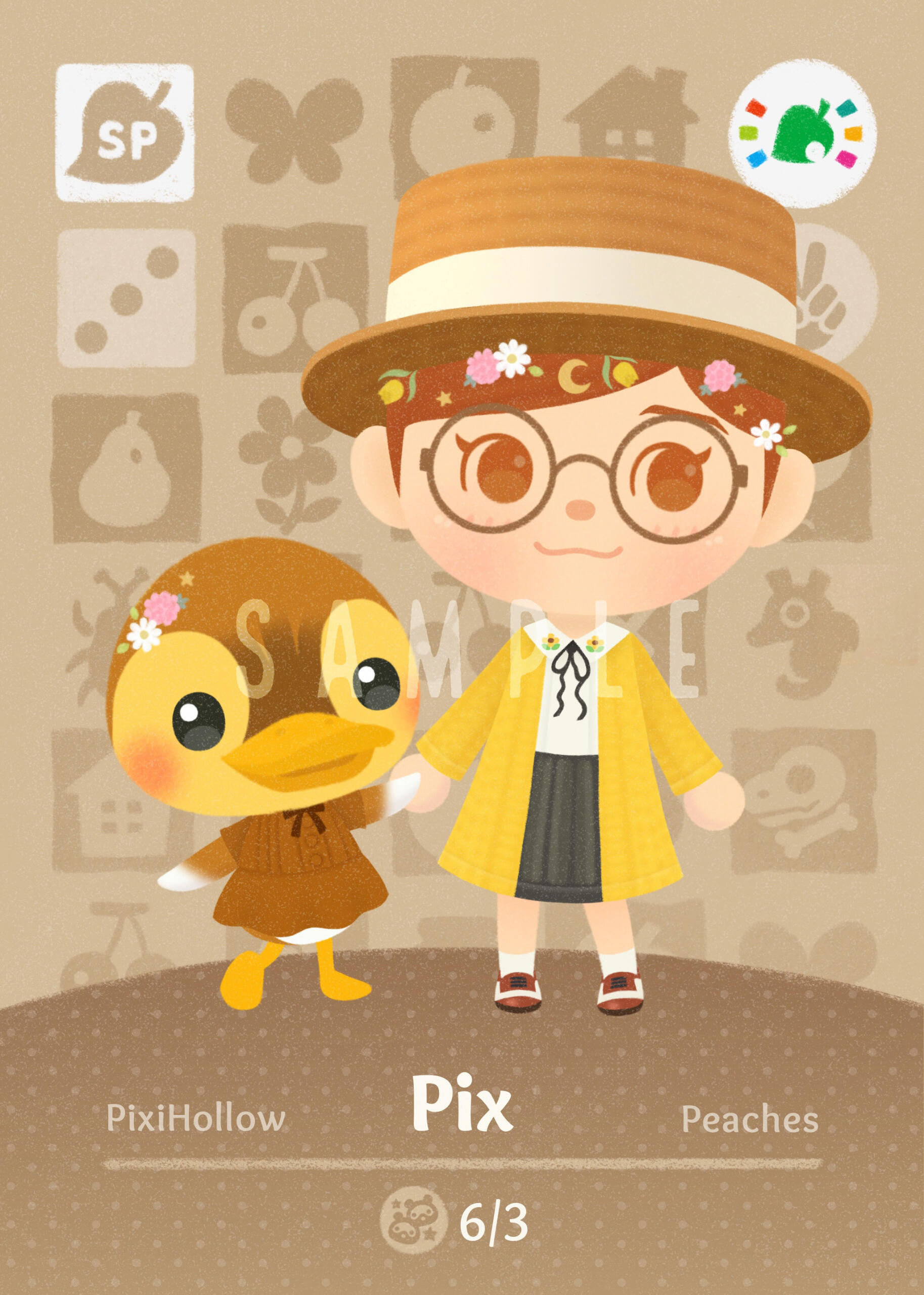 Base price: $30 | 2000x2800px
A resident representative drawing on Amiibo Card background. Dice, RPS icon, names, native fruit, DOB, FC/DC, flowers on the head and card color are customizable.

NOTE: Base price doesn't include any villager. And doesn't include physical Amiibo card.
Add-ons
Small type villagers (+$10 each): Bird, Cat, Cub, Duck, Frog, Hamster, Koala, Mouse, Penguin, Rabbit, Squirrel

Large type villagers or NPCs (+$15): Alligator, Anteater, Bear, Bull, Chicken, Cow, Deer, Dog, Eagle, Elephant, Goat, Gorilla, Hippo, Horse, Kangaroo, Lion, Monkey, Octopus, Ostrich, Pig, Rhino, Sheep, Tiger, Wolf
---
Family Amiibo Card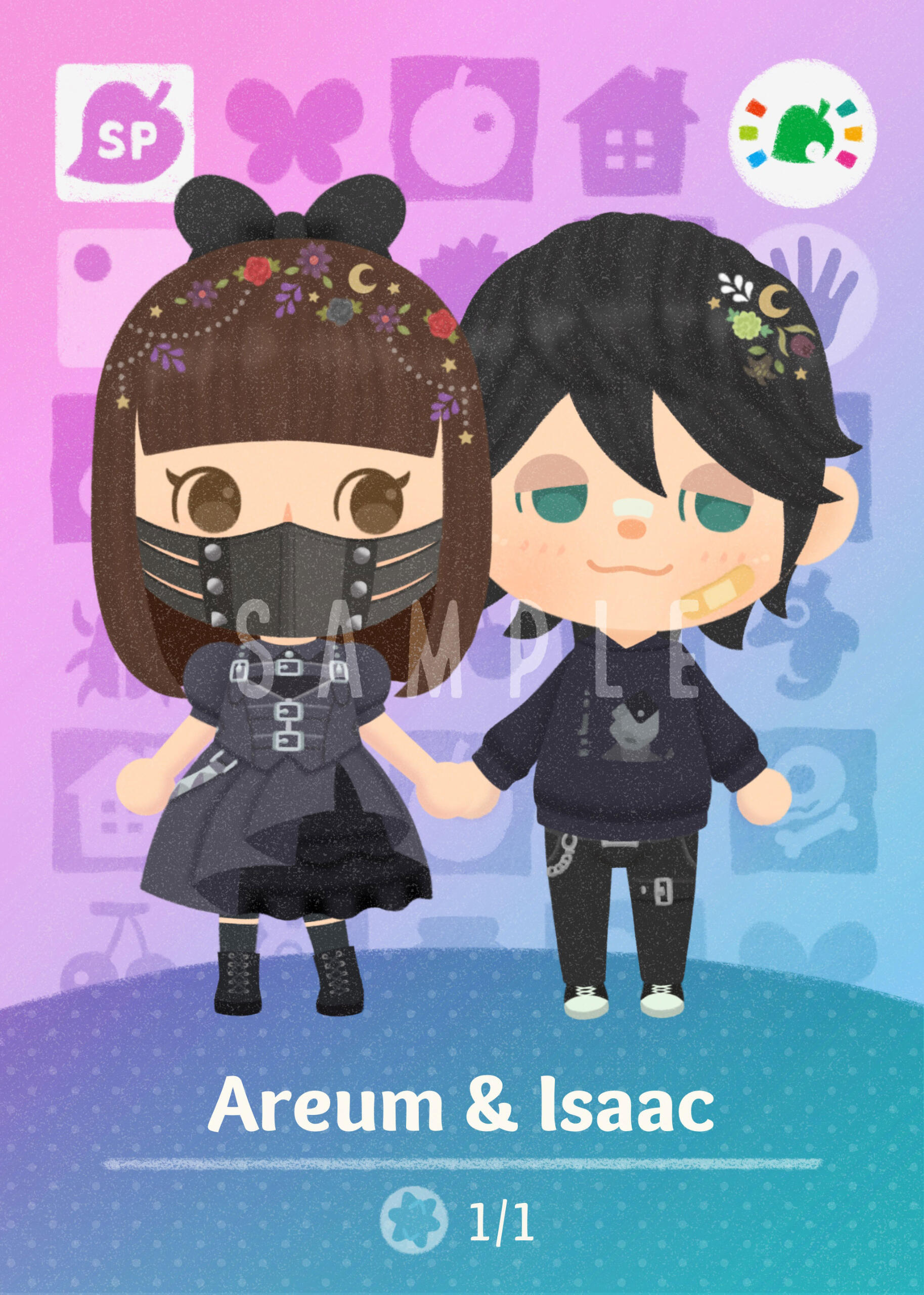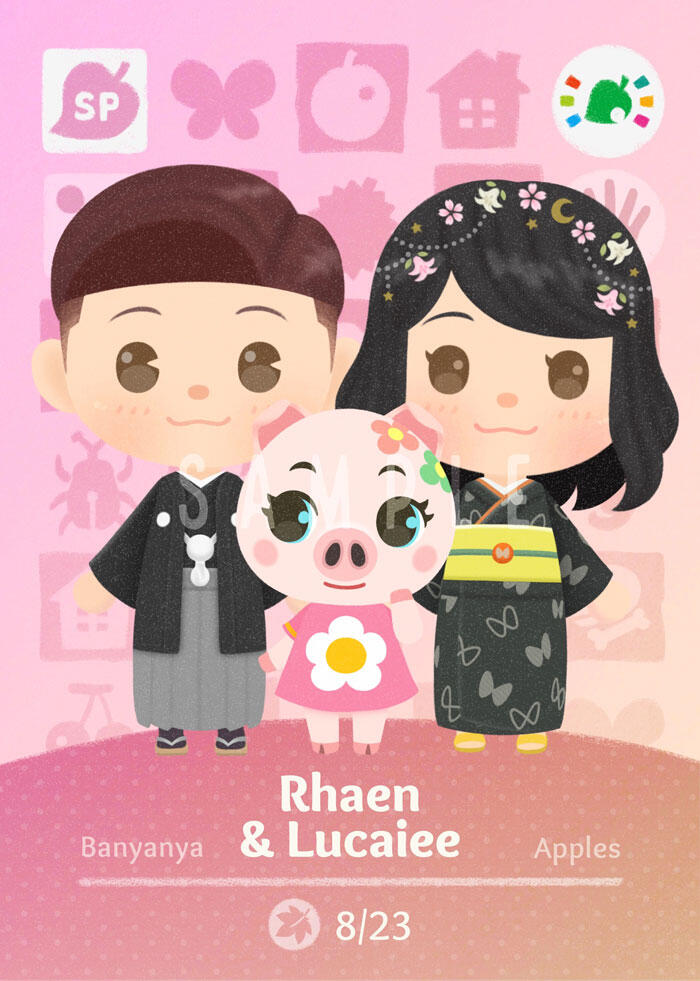 Base price: $65 | 2000x2800px
Two resident representatives + two small type villagers drawing on Amiibo Card background. Customizable elements are the same as the Amiibo Card commission.

NOTE: this doesn't include physical Amiibo card.
Add-ons
Extra separate card for each resident representative (+$10/card)
---
Emotes & Badges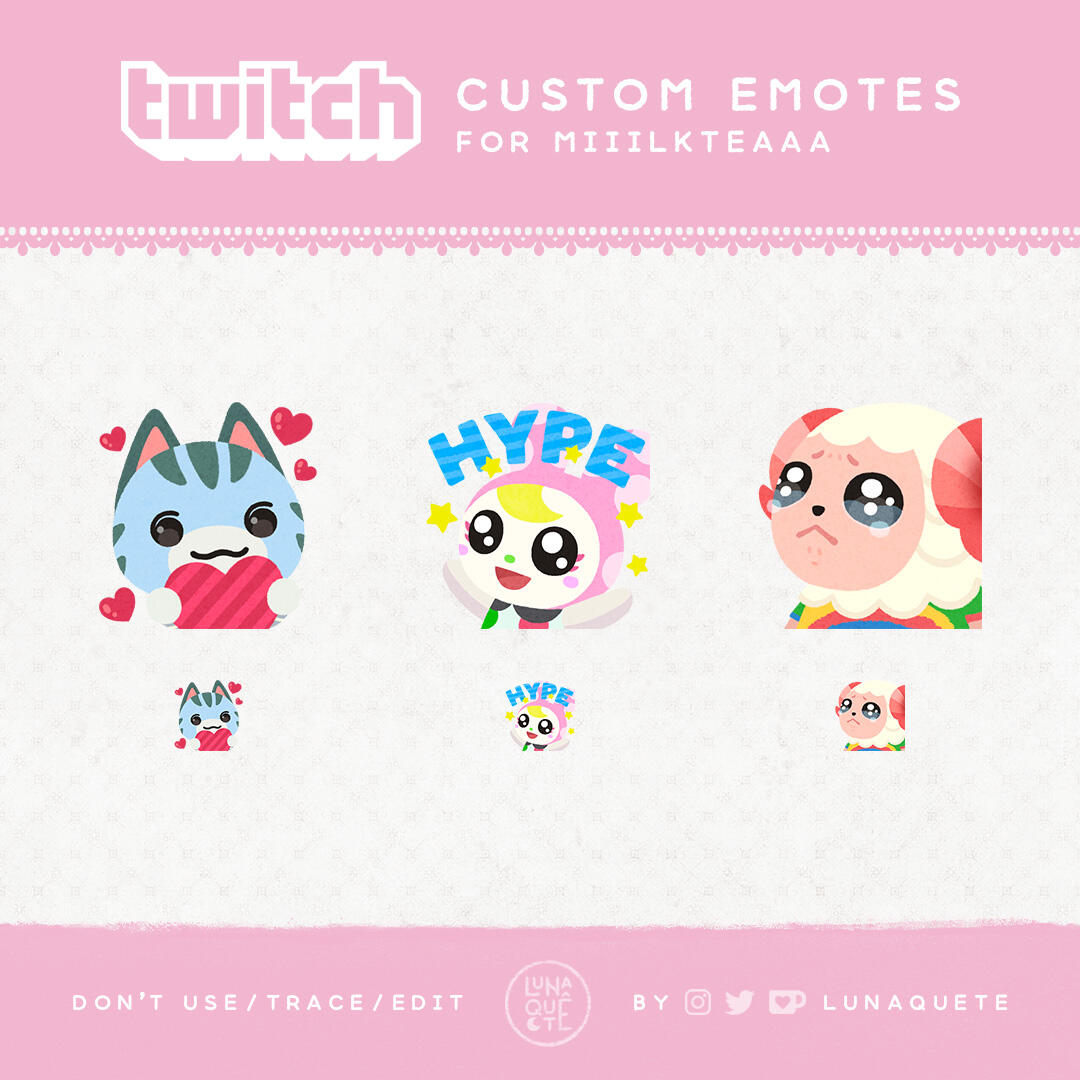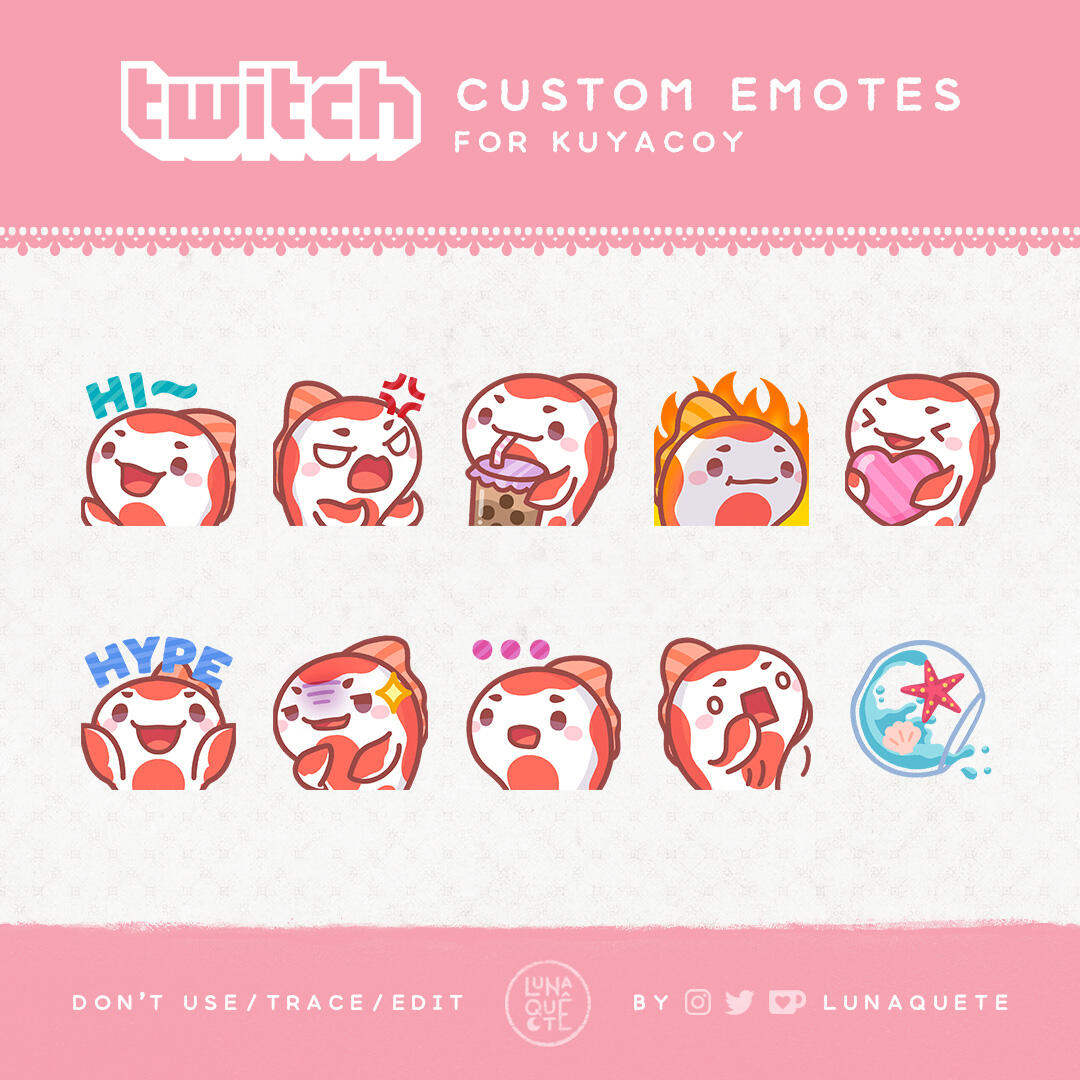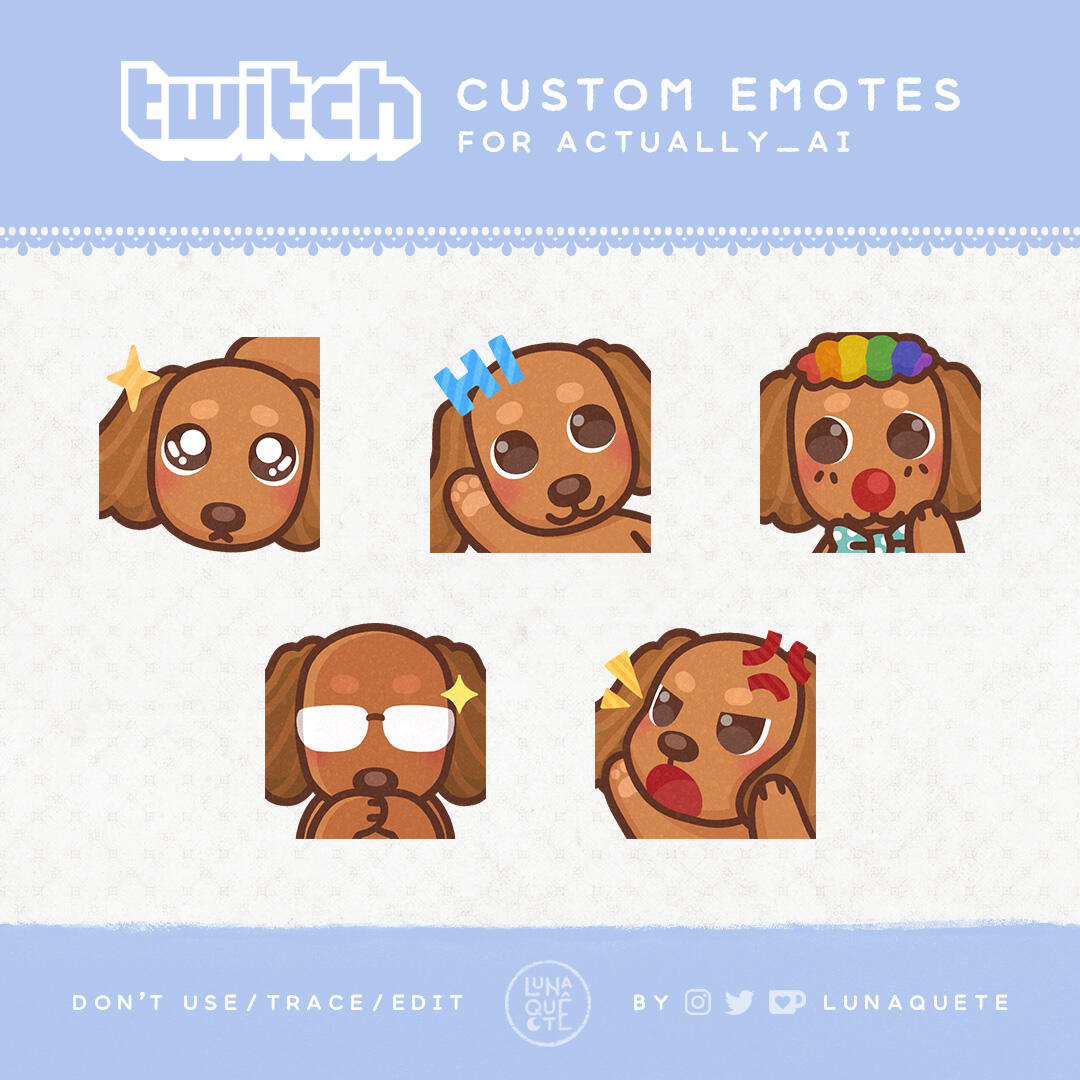 Price: $20 each | 128x128px
Package of 5 emotes: $85
Emotes can be used on Twitch, Youtube, Discord, BTTV, and more!

Note: free revisions for minor adjustments. If a new drawing is required, an additional emote must be purchased.
Add-ons
The price is for one unique image/base design only. For each recolor badge (+$5 per badge)

Larger, high-res 500 x 500 px files (+$5 per file)

Commercial rights for merchandise/resale (+$50/per emote to scale)
---
Twitter Header




Base price: $20 | 1500x500px
A Twitter Header with five of your favorite villagers. The background will be a textured diamond pattern as the examples above. Background color and island name are customizable.
Add-ons
Change the middle villager into resident representative (+$5)
---
Pet (cats & dogs)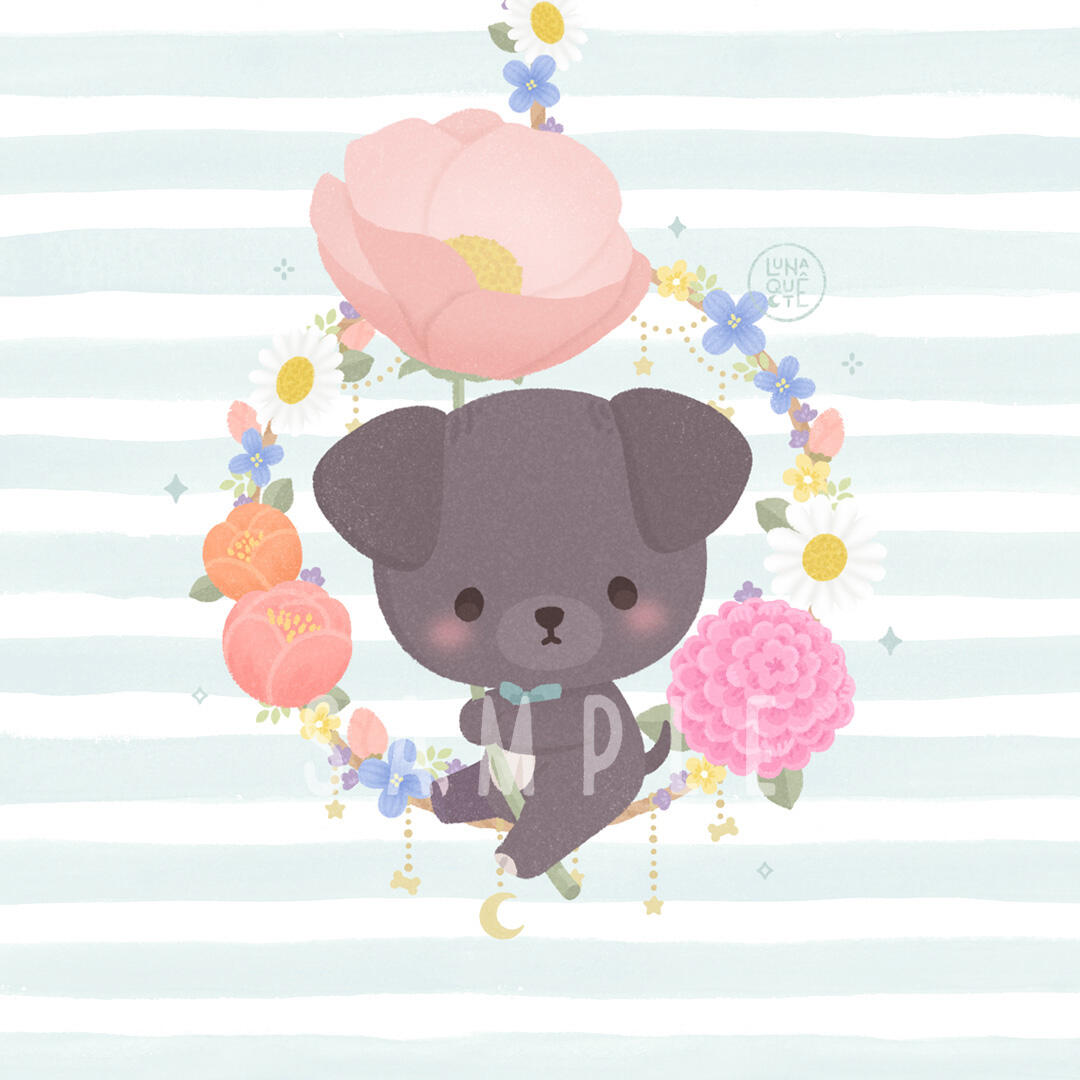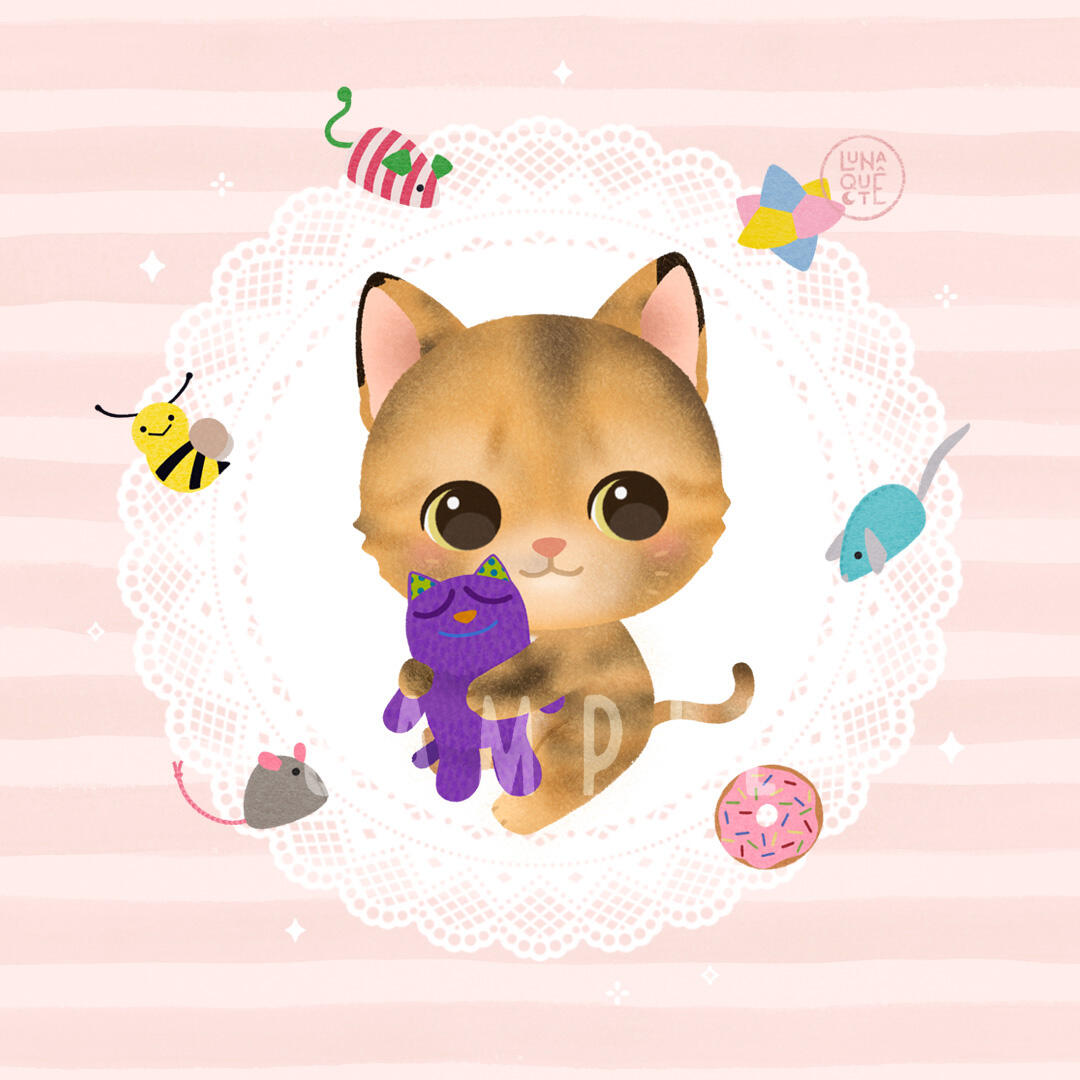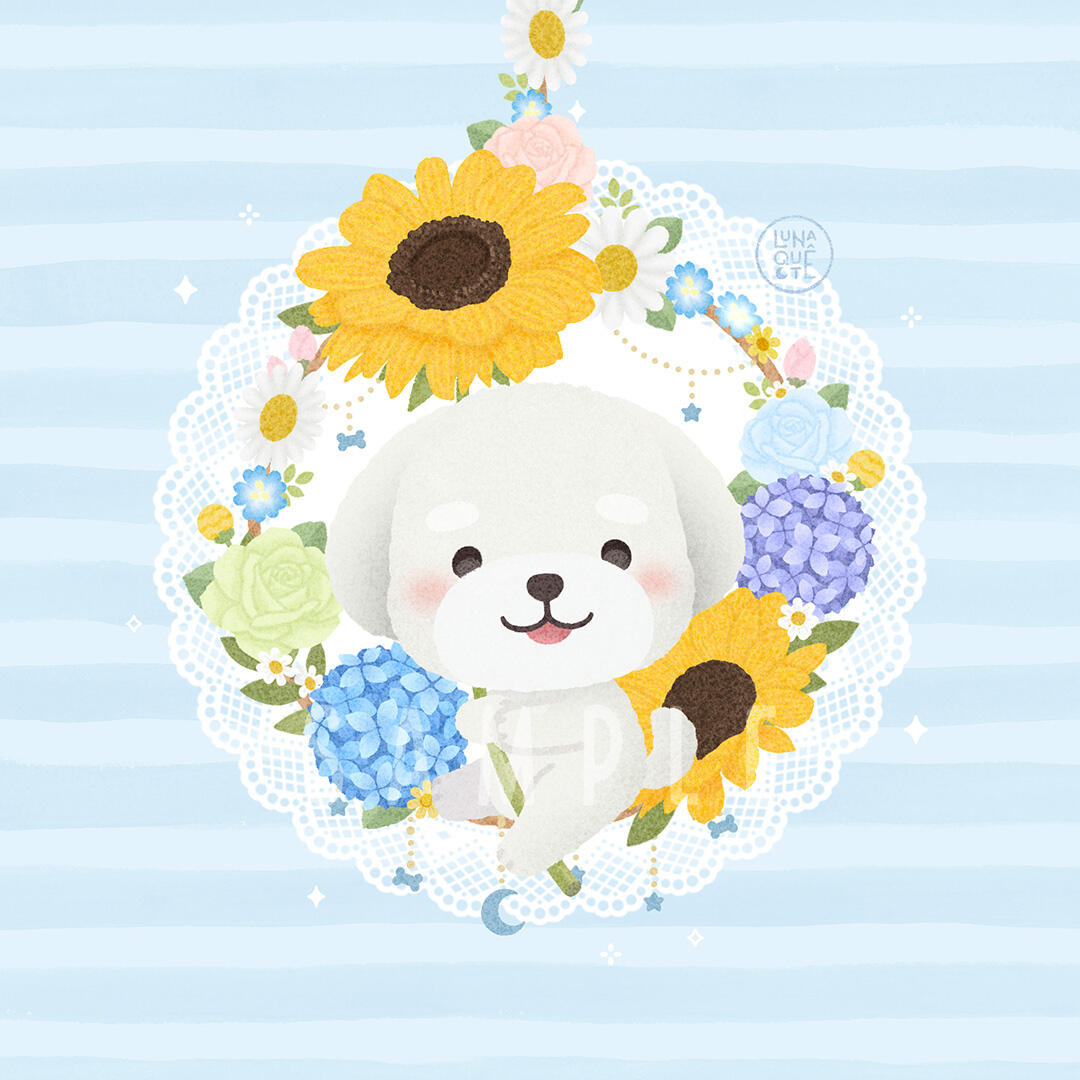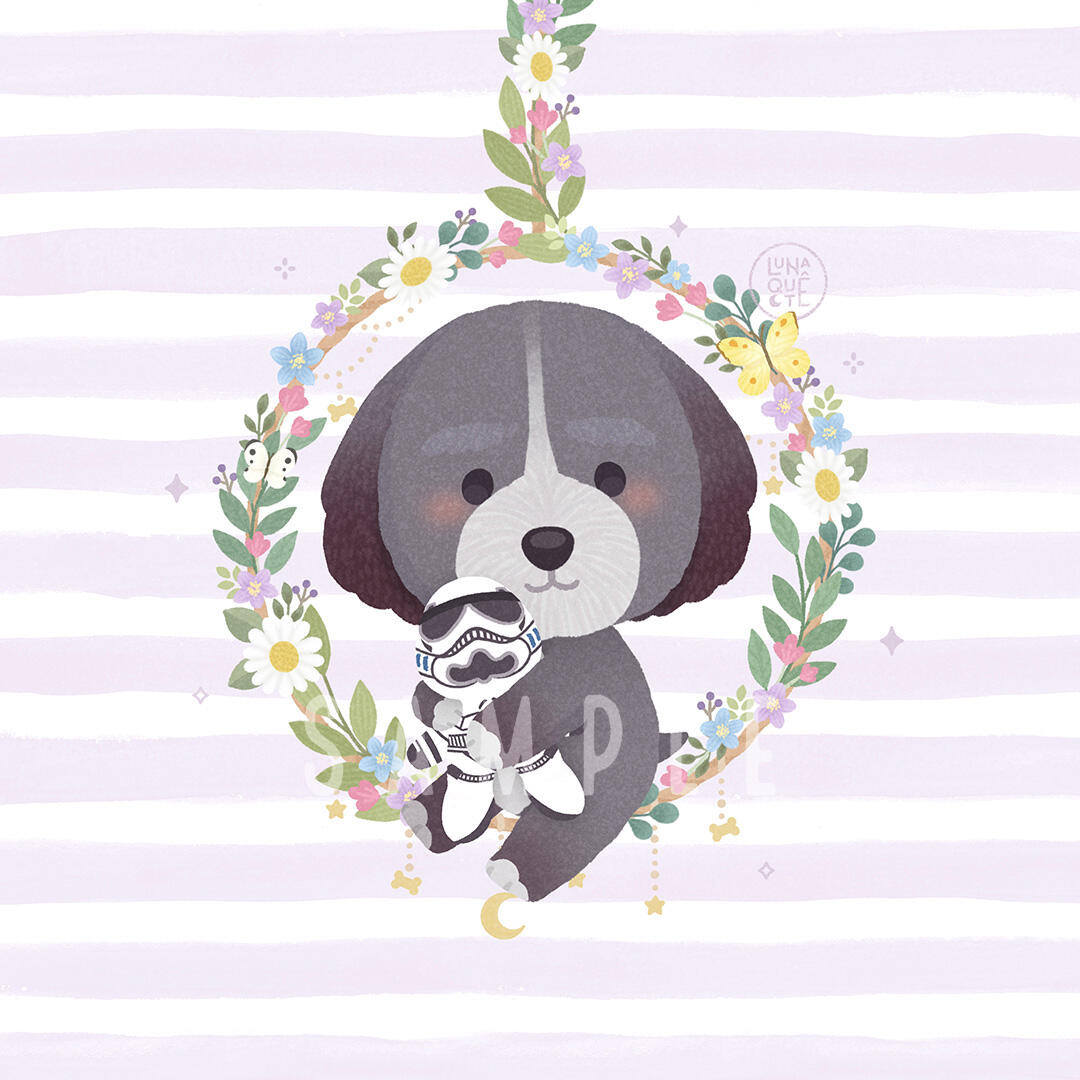 Base price: $30 | 3000x3000px
The base price only includes a full-body chibi version of your pet holding one favorite toy OR one large flower, with doily lace and striped background which can be color adjusted.

Note: flowers can be newly drawn or reused with adjustments from my previous commissions, but the arrangement will always be new and fresh.
Add-ons
Six (6) small items/toys around the pet (+$15)

Floral hoop (can request three main flowers) (+$25)

Extra file: wallpaper format (+$5)
---
Whole Island (by request)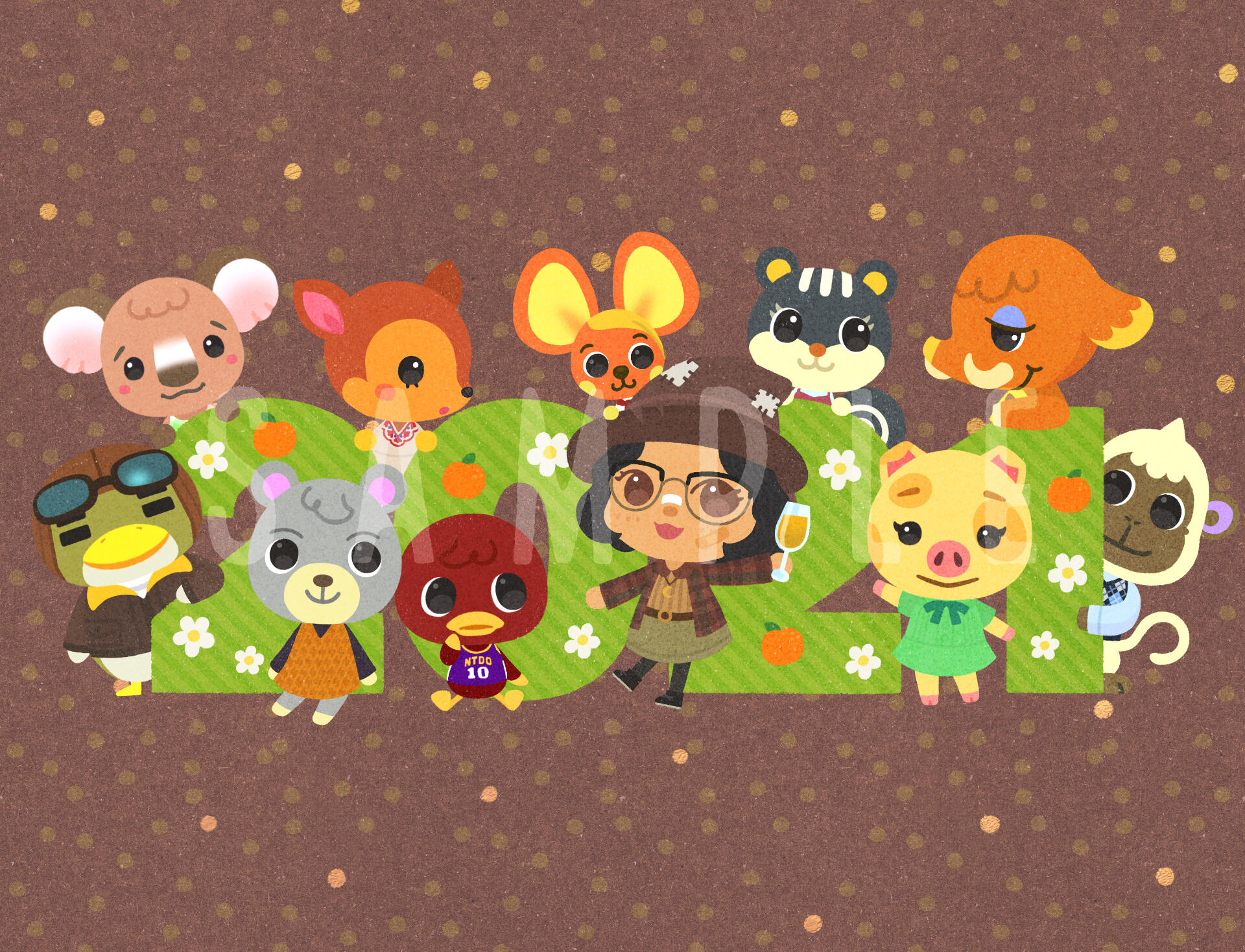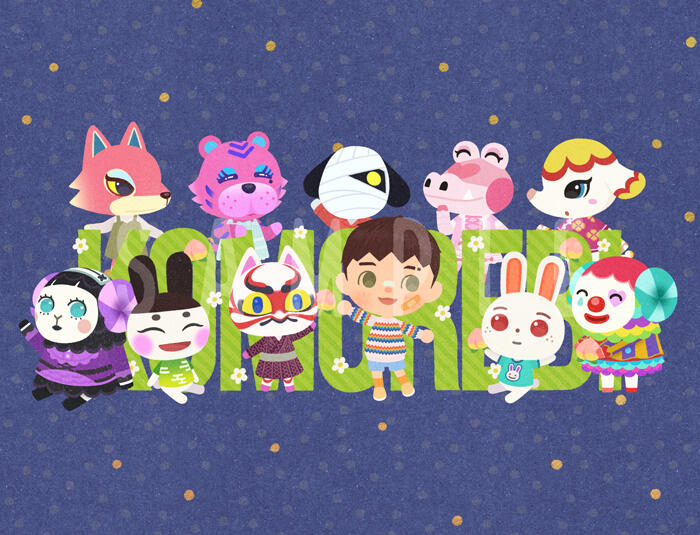 Price: $85 | 3500x2600px
A drawing of resident representative + 10 villagers circling around the word "2021" (text can be changed to your island name or anything else). Your native fruit and flower can be customized as well.

Note: Slot on Ko-fi will only be opened after a request by DM. For less than ten villagers drawing please inquire to me.
---
Family (by request)
Price: $15/person | 2500x2500px
A line-art drawing of your family (2-5 family members and pet) with a family name banner below.

Note: Slot on Ko-fi will only be opened after a request by DM.
Add-ons
---
Custom (by request)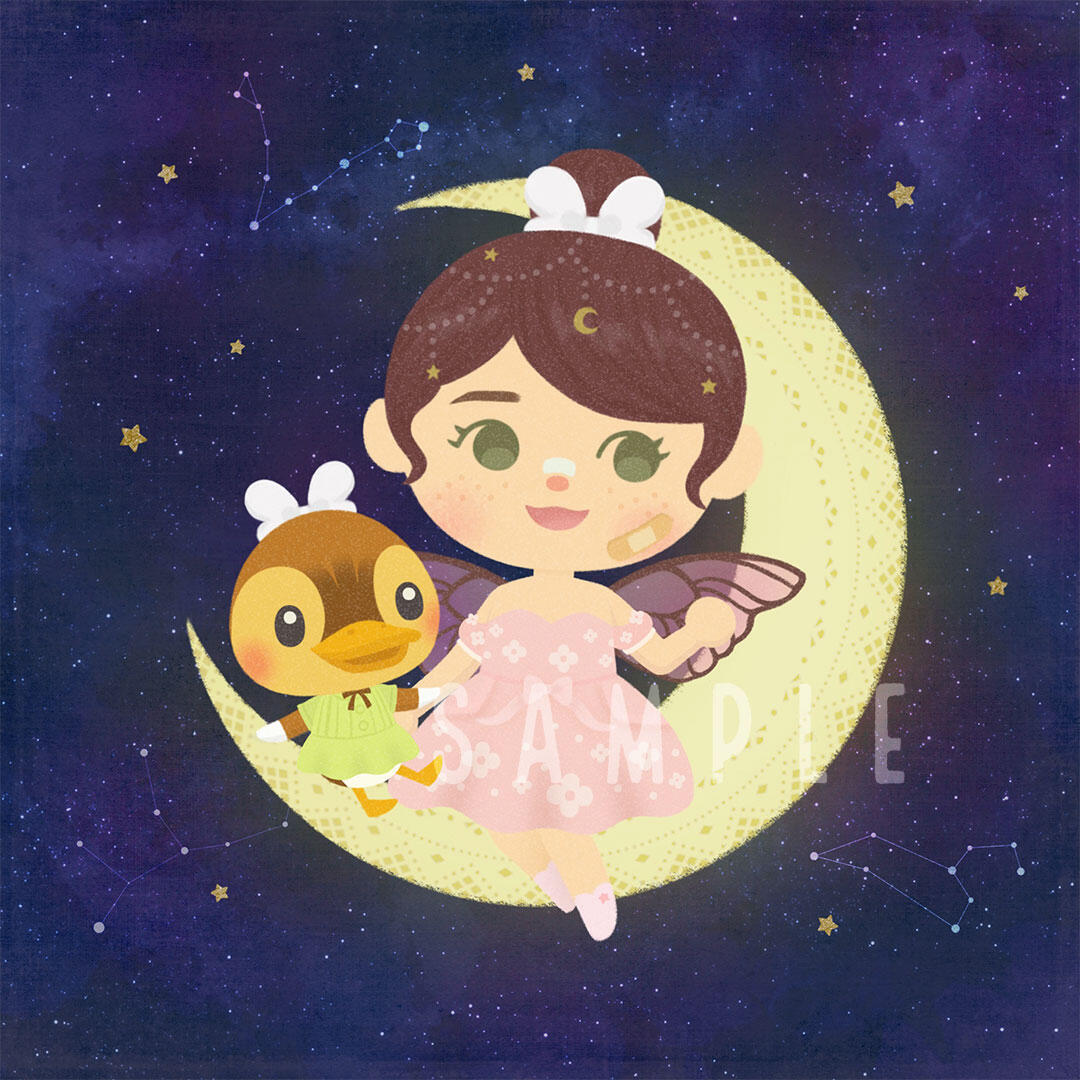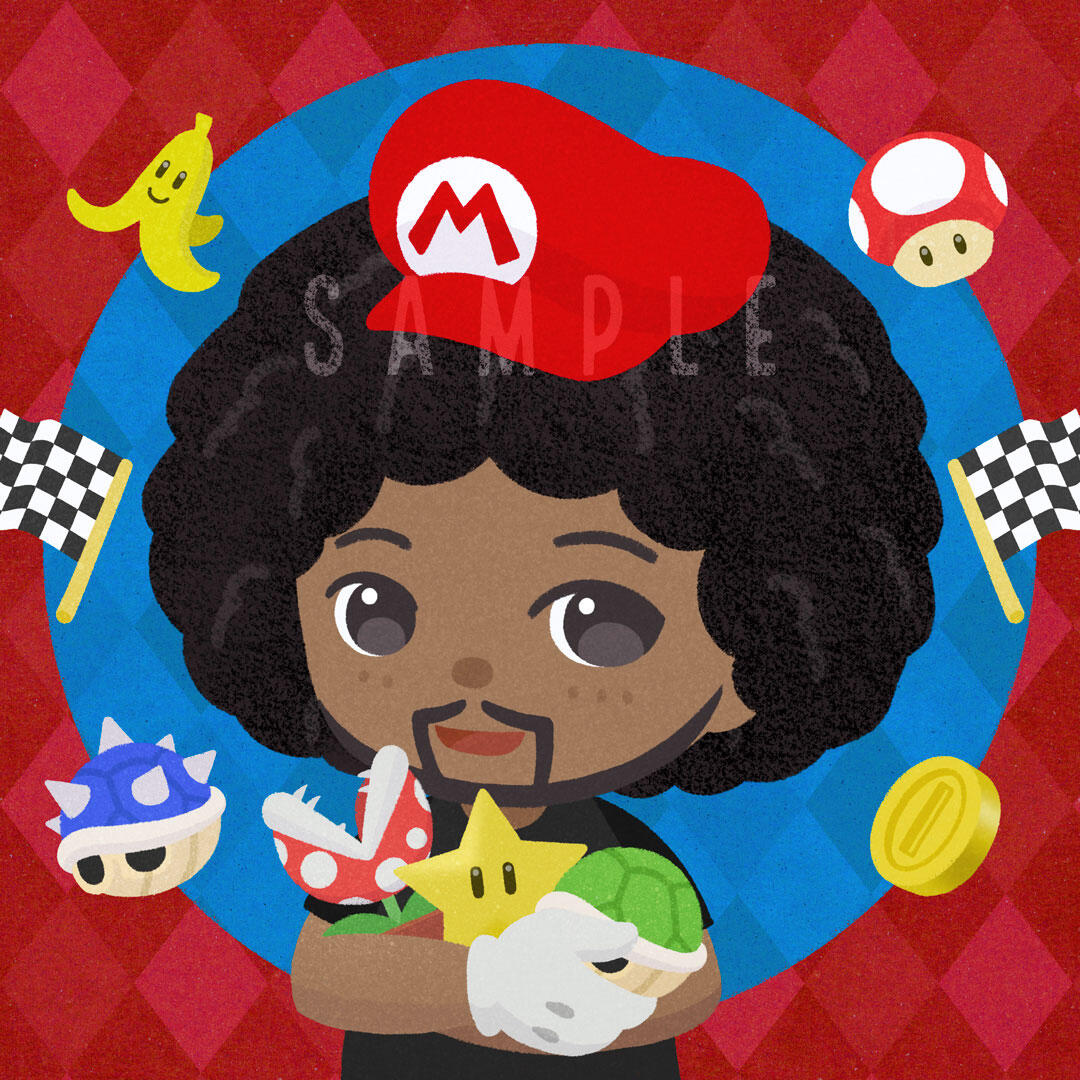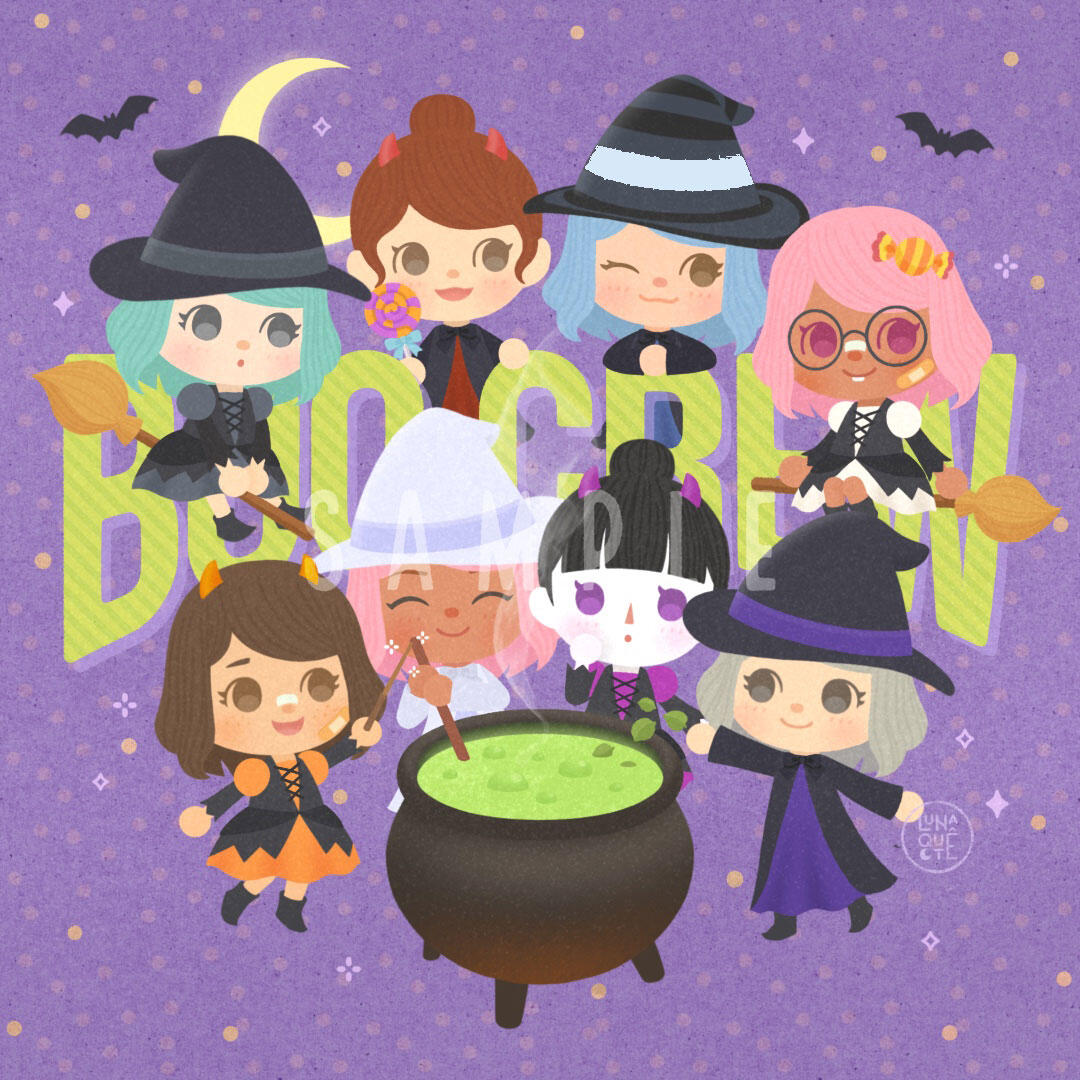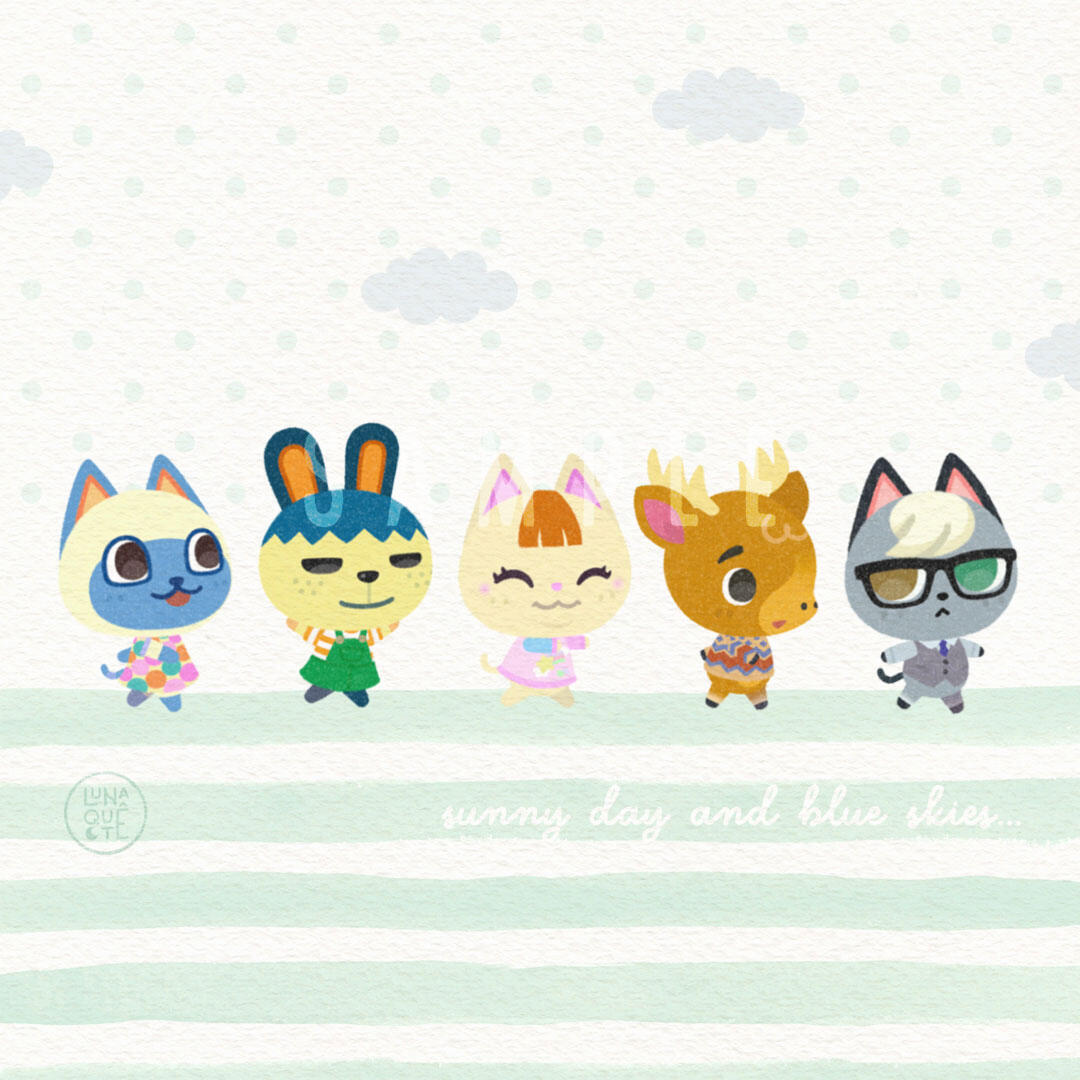 Price List
Chibi human half-body ($20-30)
Chibi human Full-body ($30-40)
Villager/Mascot/Pet Half-body ($10-15)
Villager/Mascot/Pet Full-Body ($15-20)
Simple pattern/plain background (free)
Complex background (+$20-30)

Note: Cannot be purchased via Ko-fi due to many variables in calculating the price, so you can DM me for a quote. Price depending on the style, size, and complexity. For stuff I don't draw please refer to my TOS.
✤ ABOUT ME ✤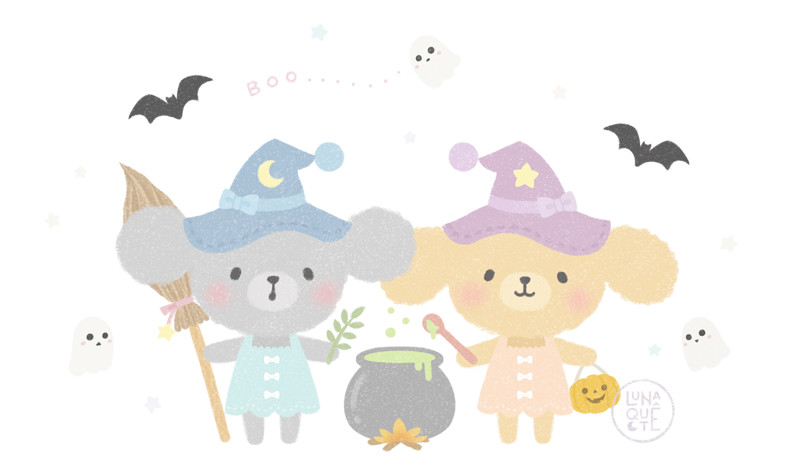 Hewwo! My name is Leony and I draw pretty little things and fan-art (mostly Animal Crossing for now). I'm currently working hard preparing stuff for my own merch store. Wish me luck!

If you like my drawings, please consider supporting me thru Ko-fi. Any support you send will allow me to spend more time making more art (and giving my three kiddos a pampered life). As a bonus, supporting $3 or more will get you full access to every lock-screen wallpaper + widgets I ever draw (plus the exclusive ones I don't sell anywhere!)

ʕ•ᴥ•ʔ